*** NEED girls for studio/outdoor shoots. pay varies . it's not clubsnap's, dun worry.
Email me ur pics + profiles if interested thanks:)
seahwinnie155@Hotmail.com
May day fiesta held @ Downtown east!!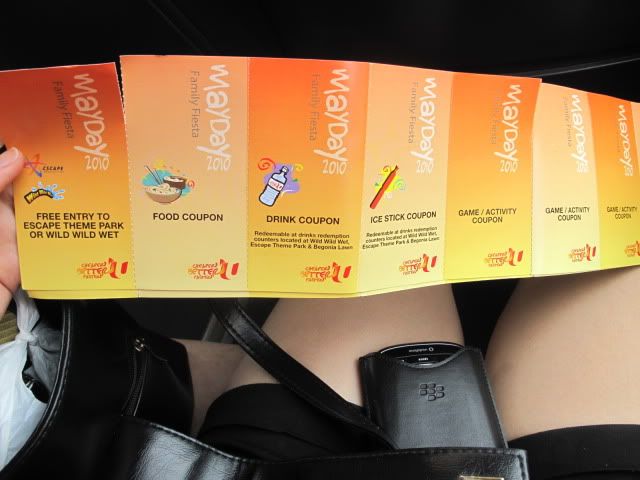 Being a typically singaporean, baby & I went to join the crowd too!! We went escape theme park, and of cus with a big crowd there, it took us 30mins to queue for one ride!! We sat 2 rides and we went off.
Was such a tiring day! Imagine me waking up at 6am every weekends.
Bi 's collection of alcohols! there're more..
ok..not only me! there's 3 more but the photos below are taken by me!
So amazing to know that g10 can capture those great effects.. ( still not as good as DSLR !)
& with my great skills , wahahahhaa
& more other photos of him to be set confidential.
& I was awarded with free astons meal!